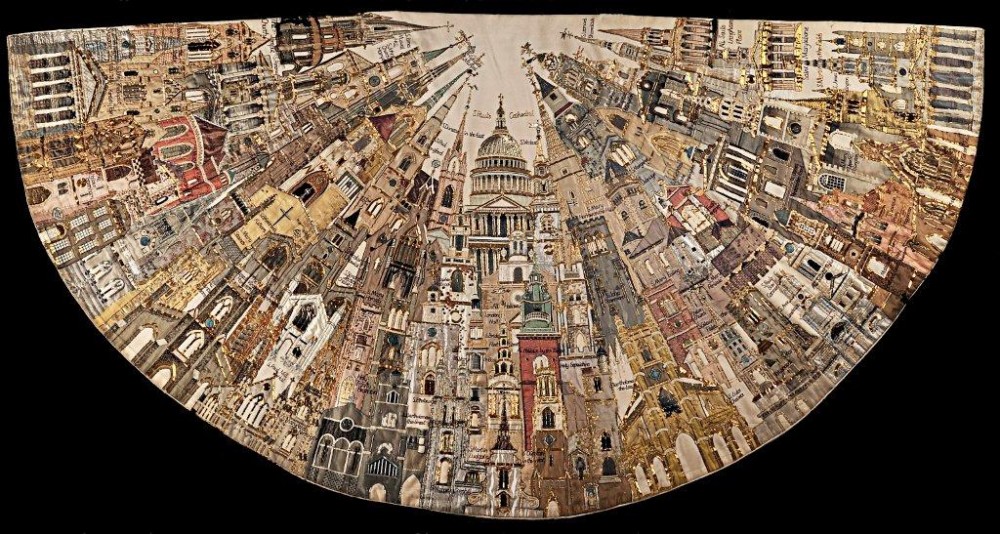 Jubilee Cope, 1977
© Nigel Roberson. Reproduced with permission of the Dean and Chapter of St. Paul's Cathedral
The Jubilee Cope was designed by Beryl Dean, and executed under her direction by needlework students at the Stanhope Institute and given to St Paul's Cathedral to mark the Queen's Silver Jubilee.
It depicts the spires of 73 London churches, three Royal Peculiars and St Paul's Cathedral.
The Jubilee Cope and Mitre was worn by the Rt Revd & Rt Hon Richard Chartes, Bishop of London, at the Diamond Jubilee Thanksgiving Service in 2012, after a detailed conservation project.
Postcards of the cope are in the set of 10 Cards available at the Website 'shop'.
Designed by: Beryl Dean
Made by: Beryl Dean and students of class at Stanhope Institute, London.
Owned by: St Paul's Cathedral
Tagged in: St. Paul's Cathedral

More info: To search the Cope in the 'object' collection of St Paul's Cathedral