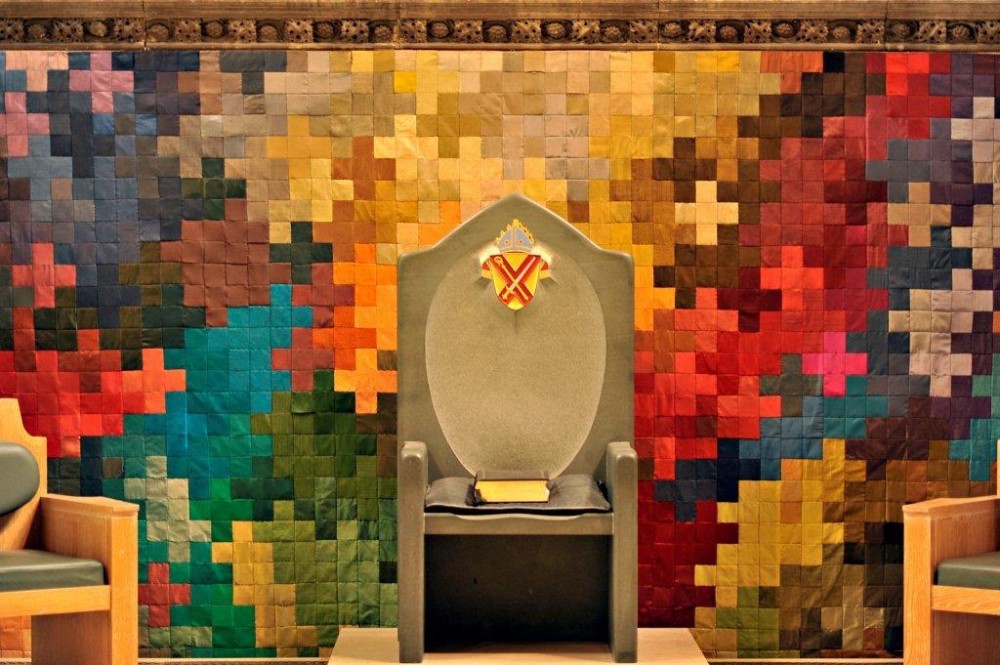 Hanging for East Wall, Chelmsford Cathedral
© Nigel Roberson. With permission of the Dean and Chapter of Chelmsford Cathedral
A colourful patchwork made of 2,220 squares of silk designed to hang below the lovely East Window.
The colours of the squares are taken from those in the window. Five squares of each colour are placed together to form a cross.
Designed by: Beryl Dean
Made by: Beryl Dean and her students.
Owned by: Chelmsford Cathedral
More info: Chelmsford Cathedral, Website